Testimonials
---
Testimonials for Relax Me Online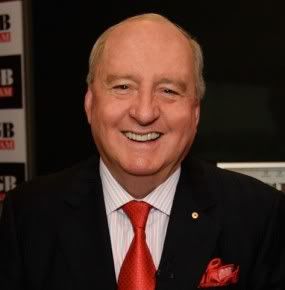 A MESSAGE FROM ALAN JONES
"In my job which involves, in any given day, any number of different functions to attend and issues to be addressed, it's a source of great relief to know that Relax Me Online exists, a site where I can select high-quality relaxation MP3's to help me unwind at the end of the day.
Their range of programmes for meditation and relaxation music is perfect for melting away my stresses, indeed anyone's stresses, after an exhausting day.
Thanks to Jason, and to Relax Me Online for providing a peaceful haven on the world wide web. A site very much needed as we seek to survive today's hectic lifestyles.
Alan Jones AO"
(Radio 2GB – Sydney Australia)
WHAT OTHERS ARE SAYING ABOUT RELAX ME ONLINE
"Very impressed with the MP3 ! Thank you love it!"
"Really could feel my chakras opening and vibrating!" – Chakra and Healing with Light relaxation
"TERRIFIC MP3! Excellent quality! Good communication from seller" – ANXIETY REDUCTION MP3 – BRAINWAVE ENTRAINMENT
"Wonderful product & reliable seller!!" – Meet your Guardian Angels MP3 Spiritual Guided Meditation & Visualisation
"Absolutely beautiful MP3. Very happy customer. A++++" – Water Inspired Relaxation Meditation MP3
"Wonderful CD – just what I needed. Free music download was superb. Thanks heaps" – Chakra Healing & Balancing Guided Meditation MP3
"I REALLY appreciate your help and patience & quick-follow thru helping me get the files 🙂 You have been an absolute pleasure to work with… I will continue to purchase & enjoy music & meditations from you guys, as well as tell my many friends about you! Thanks again for everything — It truly made a difference as well as a believer out of me!" -C. Foster, California, USA
"Excellent service! Wonderful MP3" – Tibetan Bells Meditation
I love it Thank you very much for a Perfect download experience" – Meet your Guardian Angels CD Spiritual Guided Meditation & Visualisation
" Jason, what an impact you are having on this family… I'm working in the bedroom with the Alpha Relaxation CD on and Purrl, our gray cat, is sprawled on her back completely chilled out!" Julie, USA
"I bought "Alpha Theta Stress Relief" which I really like and downloaded the free "A World Away" which I love!!! Thank you!!!! This is really an effective means of combating my anxiety!" What amazing, effective products and incredible customer service! Feel free to use any of my comments as customer testimonies….as ones that are actually true!! Thanks again!" C. Dalton – QC, Canada