natural remedies for headaches
A Natural Headache Remedy Kit
Tired of taking pills and medication for your headaches or migraines? Why not give this natural headache relief a go? Using a beautiful healing soundscape of ambient music combined with scientifically studied Isochronic tones, this music is sure to be a great natural headache relief for you.
Since using Isochronic tones (and producing this music myself) over the years, I've not experienced a headache for many years now. I use to suffer with them often when I was in my 20's and there were some really painful days where I just wanted it to end.
Headache pills were often used but they certainly never got to the root of the problem.. the headaches would always come back again and
again, day after day!
Throw Away The Headache Pills!
I'm sure you know exactly what I'm talking about here. They were sometimes so bad that I would be physically sick from them.
I've decided to put together a package that everyone can afford. Cheaper than a coffee and cake at Starbucks, this package has 3 recordings in it, all aimed to assist you to get relief from your headache and to repair and heal your head ache naturally – without drugs!
This is what you will receive:

#1. The Natural headache Relief MP3 recording (30 minutes)
A beautiful soundscape with Isochronic tones (headphones not required for this one). This blissed out recording (please listen to youtube sample below) will have your headache gone naturally within 30 minutes (At least that is the aim of it!).
But not only will your headache naturally be relieved, but you will experience a relaxation like never before. The Delta brain wave patterns will have you experience a 'zen like' state of mind.

A little about Delta brain waves – they are the most mysterious brain wave patterns of all and the lowest form. We don't experience these much whilst awake. Baby's in the womb do experience this pattern (imagine how peaceful they are in the womb!!) as do younger children and zen monks whilst meditating have been known to experience this.
This is one of the main reasons you will ease your headache.. due to the calming effect on your body. Please don't be alarmed if you fall asleep as well. This is normal under this MP3 with the Isochronic tones.
#2. Muscle Contraction And Headache Migraine Relief (50 minutes)
This is a 50 minute recording that comprises of binaural beats and isochronic tones for a double hard hitting effect on your headache. You will need headphones for this one to work its wonders for you. Use this one for migraines and headaches – especially contraction headaches.
# 3. Bells Beach Waves with Theta Binaural Beats
Just for a short period only, you will also receive this beautiful, relaxing recording of the waves off the South Coast of Australia combined with Theta Binaural beats and ambient music to take you down to a deep relaxation. Ideal for meditation or to go to sleep with, this one is perfect for harmonious bliss in your life! Please use headphones for this one as it has binaural beats.
Normally the 3 of these MP3 albums would sell for over $20.00

For this moment (and only for a short period of time) I would like to offer you the full download MP3 Package for $4.95!
That's it! No more to pay. 🙂 You will receive the 3 above albums and…
Natural Headache Relief Guaranteed!
If this does not work for you and does not relieve your headaches, please let me know and I will refund your money to you. No questions asked and only headache relief to be gained.
Hit the BUY NOW Button below to purchase your 3 HEADACHE RELIEF MP3'S and start using immediately!
$4.95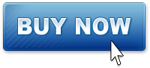 Is there such a thing as a natural headache remedy? In this blog I will answer this question with a resounding YES and point you in the direction to some of the best sound healing companies on the web today. There are many reasons for having headaches and this could possibly be from lack of sleep, poor diet, tinnitus, limited liquid intake and many other health reasons. Even eye strain and poor eye sight can also be a contributing factor. A Natural headache remedy does exist (indeed I believe there would be thousands of different natural headache remedies across the web) and it's just a matter of choosing one that is right for your special needs. We are all individuals and each of us has our own preferences as to what works and doesn't work.

There are many sites on the world-wide web that have excellent natural headache remedy and have been around for a good deal of time. These companies are producing some wonderful work and have many followers. Here is a few of the best on the world wide web today that I believe can assist you with headaches – through the use of brainwave entrainment recordings. Ultimately, these really are natural headache remedies.
Brainwave Entrainment Store for Natural headache remedy
Probably one of the biggest on the world-wide web today, "The Unexplainable"online store has it all. These guys offer a 100% guarantee that you are totally happy with their products and this is what I like best. They have programs on their site for chronic pain, stress relief, headache, and meditation.

Chronic headache pains are the worst. There is no doubt about this fact.  I've suffered with intense headaches and know how unbearable they can be. This is the very reason why I decided to produce some brainwave entrainment programs myself – to stop my own pain – or at the very least make it bearable.
Natural headache remedy by the brain
Headache sufferers have to go through more than just the headache itself. It is also about putting your life on hold whilst you are experiencing the intense pain. It can stop you from going to work,  attending social events, sleeping, and total lack of focus. Headaches can be so bad that you can easily lose patience and may lash out at close family members or friends for no reason. The negative effects can be far reaching and can even affect our relationships and our love lives!
The Unexplainable Store offers healing sounds that really work. How do I know? I've tried them. They've soothed my headache to be non-existent and the recordings also relax me and make me feel sleepy. This on-line store is truly a one stop shop and they have lot's of great programs. On the down side, personally for me I feel they are little on the expensive side… but, if they work for you – then it is worth the expense right? Visit them here.   Try their natural headache remedy and I would be thrilled if you could let me know if it assists you too. 🙂          

Isobeats
Although these guys haven't got a recording directly aimed at targeting a sore head, they certainly have an awesome product that works in a different
way. The "Deep Sleep" program does heal your headache… by sending you into a deep sleep! The first time I used it when I had a headache that had been around for a few hours, it eased it but did not get rid of it completely and it made me sleepy, but not enough to fall asleep and get rid of the pain. However, about a month later I called upon it again and yes, you guessed it, it naturally eased the headache. After the full recording was finished I was fast asleep and woke up headache free – without taking ONE asprin. 🙂 Actually, I think I fell asleep prior to the end of the recording. You can visit Isobeats here. I think they are also good value for money.

Of course, I do have to be careful here and say that although these products may in fact assist you, they are never to take the place of medical advice. There are some restrictions on listening to the natural headache remedy programs and these are as follows:
Not suitable  for children under 16 years of age
not for pregnant women
Not for those who suffer from Epilepsy or seizures of any kind
Not suitable for those with pacemakers
Never listen to whilst driving or operating machinery of any kind.
There are many reasons for having headaches and this makes it important to seek medical assistance if you have headaches on a continuous basis or if they are very strong ones I would urge you to speak with your local GP. I'm not here to offer medical advice – only to say that these recordings have assisted me in the past.
My Natural Headache Relief Offering
If you would like to try one of my recordings, please do so – and like the other companies above, I will offer you a full 100% money back guarantee. If this recording below does not get rid of your headache, or at least make it bearable, please let me know and I will refund you in full. You can take a listen and sample this product prior to purchase. I wish you well and hope that your headache will vanish quickly.
_________________________________________________________________

Muscle contraction headache migraine relief + binaural beats
Preview Muscle Contraction Relief for Headaches
Length: 50 minutes
File: Instant MP3 download
Price: $9.95
This recording can be used as a natural headache remedy and for deep relaxation. Simply find a quiet place to listen to, pop on your headphones and sit or lie down. This recording has binaural beats to further assist you in the process of relaxing. This recording runs for 50 minutes and is available as a downloadable MP3 file. It will be delivered instantly to your email address. A natural headache remedy that truly works!
BUY NOW! FOR LIMITED TIME ONLY!
__________________________________________________________________________________
A Natural headache remedy is possible and is available out there if you look around. They can end up being far less expensive than the alternatives and, are much safer for your liver too.  But please remember to consult your GP for medical advice first and foremost! Good luck!
Disclosure and Disclaimer: I review sites and I am  happy to be of service and supply you with inspiring content free of charge. In order to do this, please note that when you click on some links and purchase items, in most  cases (not all) I will receive a referral commission. Your support in purchasing within this frame enables us to offer great content and to offer you many freebies.  It helps us  to  empower our viewers worldwide and to blog with less stress and hassle.  We are independently owned and operated and please note that the opinions expressed on my page are my own. Thank you for your understanding.